Music Classes
Anu Music Cultural Academy has taught thousands of students in classical musical instruments since 1995. Many of our students have participated in national competitions. Although we placed most importance in nurturing the interest in music for our students So that it becomes their lifelong passion.
Learn from the highly qualified teachers
The unique curriculum that brings out the best
Positive learning environment
Perform locally and overseas
Join our in-house ensemble
Music is among the sweetest things that anyone should learn. Anu Music actually touches all areas of learning. These include the psychomotor area which focuses on the development of your skills in music and the affective aspect which includes the appreciation and sensitivity to music. The good thing about Anu Music Cultural Academy in jubilee hills at present is that they are already equipped with state of the art instruments and materials that are required in ensuring the process of teaching music subjects is done in the most comprehensive and effective manner as much as possible.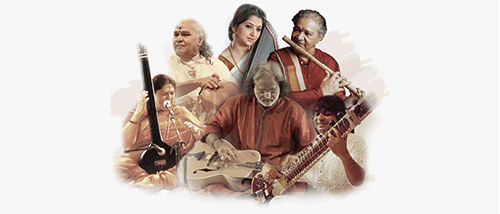 Music Classes Courses
Carnatic Vocal Classes
Hindustani vocal Classes
Western Vocal Classes
Violin Classes
Flute Classes
Sitar Classes
Tabla Classes
Keyboard / Piano Classes
Guitar Classes
Devotional Songs Classes
Padyaas & slokaas Classes
Drums Classes
Our Features
Potti Sreeramulu Telugu University (PTSU) govt syllabus
Exams will be conducted in practical & Theory format
Certificate from PSTU and our AMCA
Participation chance to all the students in cultural programs
Note: Talented students recognized and prepared for competitions & shows
Music Classes Timings
Classes – weekly 2 classes
Duration – 1 Hour
Fees - 2500 /- per month / weekly 2 classes
Fee - 4500 /- per Month / weekly 4 classes
Timings – Monday to Friday: 6 am – 8 pm / 4pm – 8 pm
Saturday, Sunday: 10 am to 12 pm / 4pm – 8 pm
Note: Customized class timings for Individual class